Esportare in Cina

Knowledge of the culture, the language and the particular way of doing business in China are definitely decisive for all those companies interested in successfully offering their products in the immense and booming Chinese market.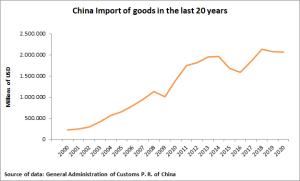 ASK China Consultants, aware of both the difficulties in accessing this vast market as well as its great potential, offers its customers the following services, among others:
– Search for distributors in either one or more geographical areas, or for either a buyer at a national or provincial level.
– Organisation of sale logistics.
– Planning and organisation of participation in specialist trade fairs.
– Identification of and access to the best channels of distribution.
– Relations with the media
– Promotion of products
– Control and tracking of sale operations